News
Posted by Igor N. on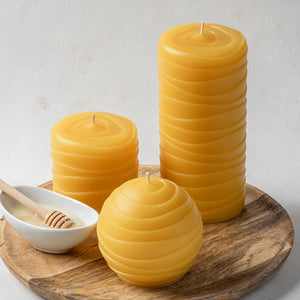 We are excited to offer our new 3" wide by 6" high all natural pure beeswax pillars. Each candle weighs in at  680 g (24 oz) and will burn for about 80 hours. Available in five textures to choose from and can be matched up with our 3.5" round and 3" x 3" pillars to create a truly beautiful set. Matched sets are also available in our store.
Posted by Laura Butler on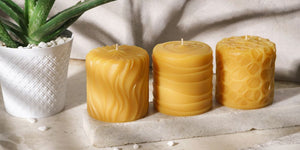 Addicted to buying candles but want to take proper care of them? Taking care of your candle and using the best candle practices can help make them last longer, look better and smell stronger. We've got the best tips for caring for your candle the right way
Posted by Laura Butler on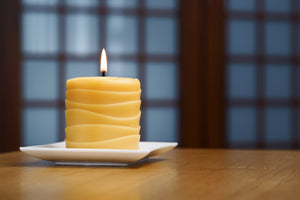 With the Christmas season on the horizon, people have already started shopping for various decorations and creative interior solutions. Candles are one of the most popular home decor items that form an integral part of many events ranging from family parties to romantic dates. They come in many shapes, sizes, and scents - each with their own benefits and negatives. Choosing the right type of candle is important, but it's difficult to know where to begin. Below, we outline the reasons why you should choose Beeswax candles over the mass-produced paraffin, or soy alternatives.
Posted by Laura Butler on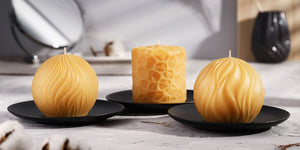 Finished burning your beeswax candle? If you're feeling creative and want to re-purpose the leftover wax, there are plenty of ways to create new items using 
beeswax pillar candle
 scraps. The benefit of recycling beeswax is that you don't require a substantial amount of beeswax to create new products. Due to the dense texture of beeswax, it makes a brilliant type of lubricant that can be used for many purposes.
Posted by Laura Butler on
Candles and the sense of smell are, perhaps, one of the most underrated elements of relaxation. A simple aroma of the right fragrance can provide a comforting and pleasant form of relaxation. Candles are easily available on the market; however, the difference lies in the type of wax used in the candles you purchase. Many consumers are unaware of the drastic differences the type of wax can have on the light, aroma and burning time, among others.
---